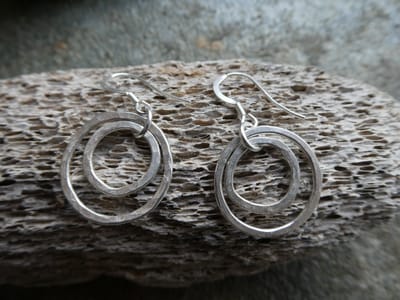 Grown from a passion for wearing interesting and unique silver jewellery, I decided to learn the skills to make my own individual designs. As friends increasingly asked me to make unique pieces for them, a business idea began to develop culminating in SilverLincsDesigns.

All my pieces are made from 925 sterling silver and hand made at my workshop in Lincolnshire.

As each item is handmade, there may be small variations from the pictures displayed here and minor flaws in the finish which all add to the rustic authenticity and unique characteristics of each piece. There is the flexibility to make minor changes to sizes and designs to create a piece to suit your individual requirements.

As well as a love for silver jewellery, I have a passion for supporting the local community and so 10% of all profits from SilverLincsDesigns will be given to the Grantham Foodbank, where I volunteer.